Regular price
Sale price
$40.00 NZD
Unit price
per
Sale
Sold out
Availability: In Stock

Litter-Robot all-natural cleaning wipes digest and eliminate organic material, stains, and odours on your Litter-Robot by using bio-enzymatic technology combined with plant-based cleaners.
View full details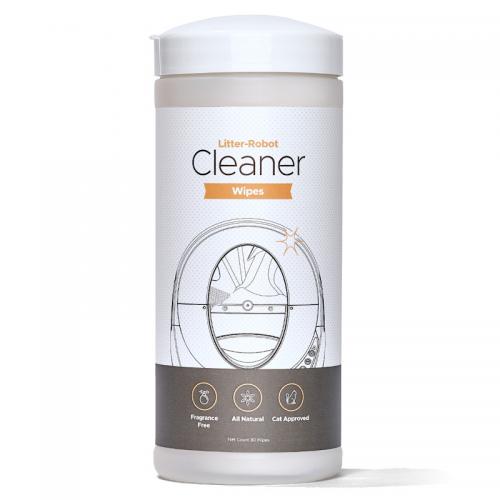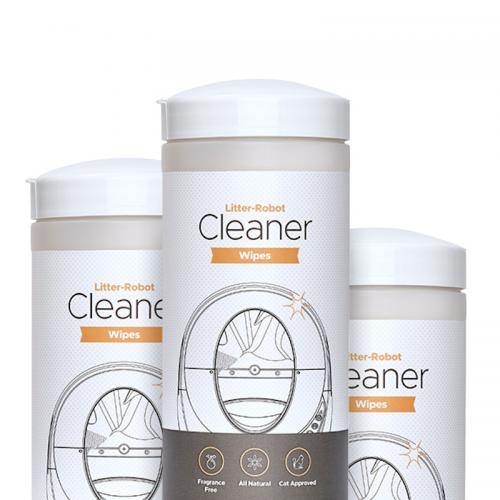 It's important to clean your Litter-Robot on a regular basis, especially the Globe, to avoid any odours developing. In fact, Litter-Robot recommends cleaning the inside of the globe every one to three months, using the all-natural, fragrance-free, cat-friendly Litter-Robot Cleaner. For quick touch ups or mini cleans, we also have available the same cat-approved formula in convenient Wipes!
The Litter-Robot Cleaning Wipes harness bio-enzymatic technology to digest and eliminate organic material, stains, and odors caused by urine, feces, and vomit. The Wipes are ultra-easy to use: simply pull out when needed from the snap top handy dispenser, and dispose of once used. No mess, no fuss. Best of all, the product is all-natural and fragrance-free—and therefore, cat-approved! You can use Litter-Robot Wipes with confidence on the Robot surfaces and be comfortable that it is designed as safe for your Cats.
Safe, all-natural ingredients
Odour free
Works on urine, feces, vomit
30 wipes
Like all wipes, use is not restricted to the Robot, with Litter-Robot Cleaner Wipes very handy for any cat messes, from sticky pawprints to dirty pantaloons, and all those spots where your cats sit before they groom!
Ingredients: Safe, all-natural ingredients include water, high-count good bacteria (naturally occurring within our own digestive system), and amino acidic enzymes known as amylase, lipase, and protease (all of which are naturally occurring within our bodies). Preservatives used: Benzothiazolinone & Methylchloroisothiazolinone