Never Scoop Litter Again

The patented sifting process automatically separates the waste from the clean litter.

Great For Multiple Cats

The automatic cycle provides each cat a clean bed of litter after every visit.

Save Money

Cleaned litter is reset after each use, reducing waste to soiled litter only.

Reduce Odor

Waste is quickly deposited into a drawer with a carbon filter, reducing litter box odors.

Self-Cleaning

A cleaning cycle will start automatically once your cat exits the unit. No need for your cat to wait, or use soiled litter.

Empty Notification

A convenient blinking light will let you know when it's time to empty the waste drawer, without having to open to check.
Litter-Robot™

No More Scooping

The Litter-Robot™ III Open Air is an automatic litter box designed to meet the demands of your urban lifestyle and cat ownership.

Featuring modern functionality and a clean design, the Litter-Robot III Open Air is perfect for those looking for an aesthetic self cleaning litter tray to fit modern home decor. It is also ideal for those living in apartments where space is limited and confined.
As the self cleaning litter tray is fast acting, you'll no longer have to put up with the lingering odour that is typical of traditional litter trays. Furthermore, the large waste drawer can hold several days' worth of waste, offering peace of mind when it comes to leaving your cat at home while you go on business trips or long weekend breaks.

Read More
Benefits

of the Litter Robot™

Embrace the automatic lifestyle with Litter-Robot™ III Open Air, and regain freedom to spend time with your cat, not your litter box.
No More Scooping
The patented sifting process automatically removes waste from clean litter.
Clean Litter After Each Use
After sifting, the clean litter is re-set for a fresh litter tray after each use, ready for the next visit
Standard Bags
Designed to use standard extra large kitchen bags, and generic clumping clay litter (or suitable crystals), providing choice in ongoing basics.
No More Open Litter Box
Soiled litter is removed automatically and deposited into the sealed waste drawer. Odour, bacteria, dust and soiled waste are quickly and hygienically attended to, for a better environment for your family
Save Money
Cleaned litter is reset after each use, reducing waste to soiled litter only. Litter becomes a top up, not throw out, and improves both environment and budget
Well Built To Last
Durable and easy to maintain design, including replacement parts if necessary, form a sound long term investment that saves in every way, every day, year after year.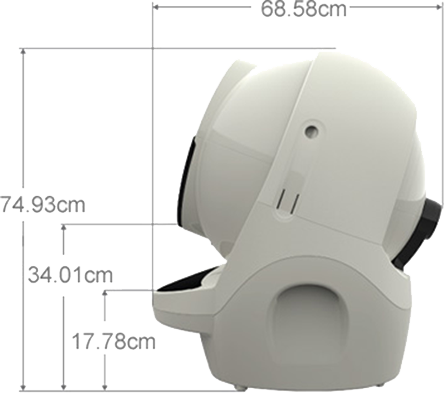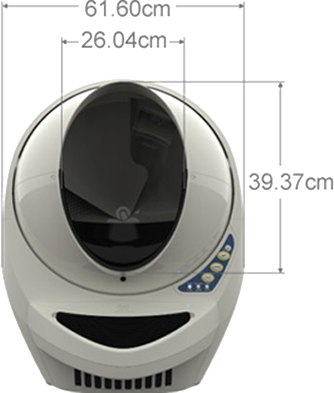 90 Day Guarantee
Try before you decide - Litter Robot™ comes with a 90 day customer satisfaction guarantee for peace of mind to our New Zealand customers, if for whatever reason you are unsatisfied with the Litter Robot you can return it and be refunded the purchase price less shipping
18 Month Warranty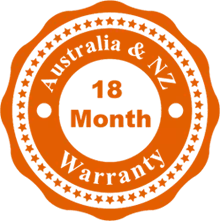 Your Litter-Robot™ III open air is covered by an 18 month manufacturers warranty.
Let customers speak for us